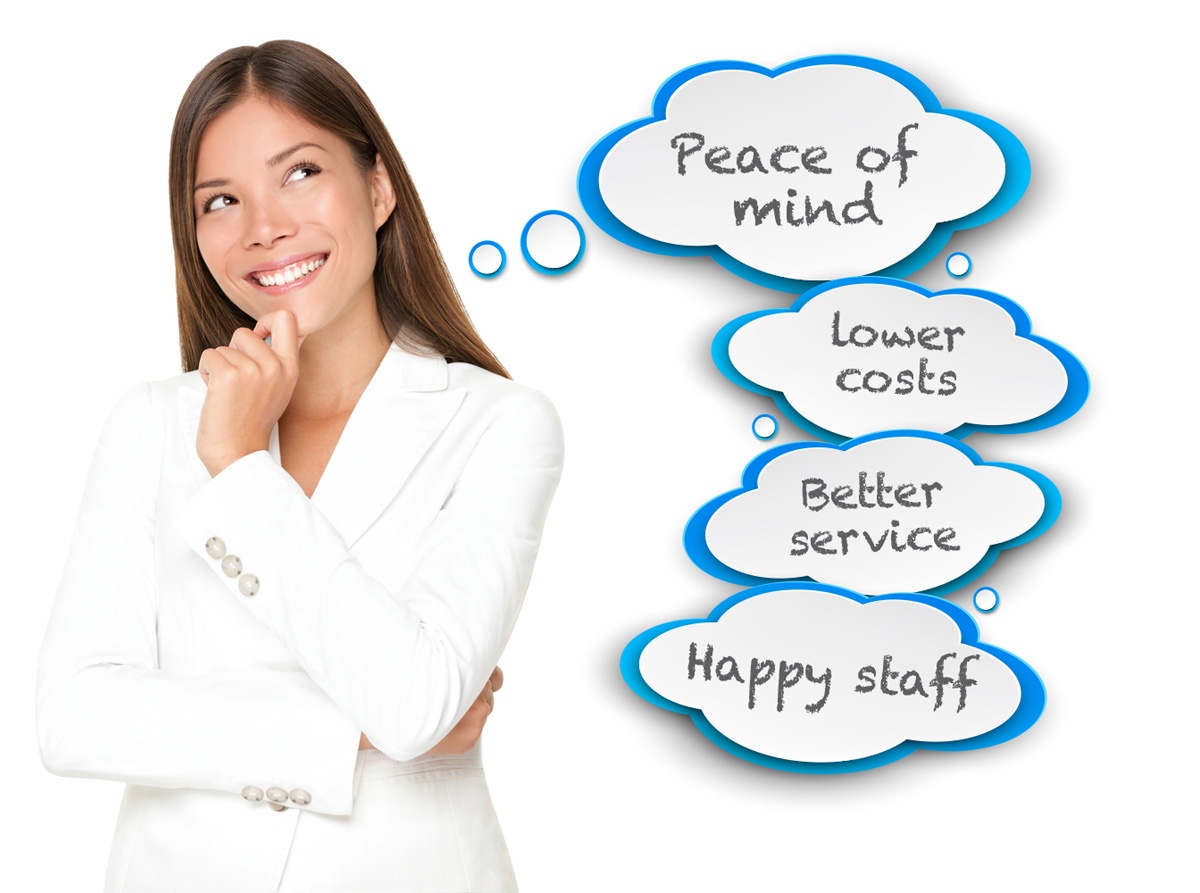 Before hiring a service provider to help with your IT requirements you first need to do some research into the subject…
Step 1 – Do your homework
Start by asking your business contacts if they know of anyone who provides the IT services you need.
A recommendation from a trusted contact is a great place to start when investigating IT service providers and considering whose services to use.
If you exhaust your contacts and no one has any direct recommendations, then you should search local online directories and networking clubs both on and off line.
Step 2 – Define your objectives
Once you have a list of potential providers spend some time thinking about your IT needs as they stand today and what they might involve in the future.
Here are a few questions you can ask yourself to get started on this:
Do you need your website backed up?
Do you need all your folders and files backed up?
Will you need remote support so that help will be available if there is any kind of IT problem wherever you are?
Then formulate your objectives for your IT outsourcing support. This step is often overlooked but it's key in helping you to choose the best supplier.
Consider what you want your IT provider to do, how it will benefit your business and what changes you expect to see as a result of commissioning them.
Step 3 – Contact service providers and open up a conversation
The next step in this process is to make contact with each IT provider you're considering and open up a conversation with them. Treat it like an interview in which you are interviewing them.
Here are some questions you could ask of the service providers you're considering but you should also add to this list based on the specifics of your own requirements:
Do they have similar clients to you?
How long have they been in business?
What is their background in terms of both experience and technical knowhow?
What is their process for taking on someone like you?
What are their fees?
What would the terms of their contract be?
You need to also think about what your IT requirements could be in the future. Even if you are a very small operation at present, it could be that you will hire a small team to support your work in the coming years.
You should look to make sure that your provider can cope with these extra requirements as and when they arise.
Step 4 – Review their packages
As a small business owner your IT needs will change as you grow so make sure whoever you choose as your provider they can expand with you as you grow your business.
A newly recommended client for us at TTG is a micro-entrepreneur providing nutritional health supplements and protein shakes to people who want to start living a healthier life style. She was originally going to sign up to our 'Transform' package of IT support services but this was actually more than she needed at the time.
We recommended instead that she started with our 'Fire Starter' package which is our basic option and is great for the micro entrepreneur. The package provides her with a new laptop every 3 years, anti-virus protection, backup services and office 365 software – she doesn't need anything else at this stage.
By putting the needs of the client first and helping her to choose the right option that works for her business rather than trying to sell her the more expensive option we immediately built trust with her which is always a key goal for us at TTG.
It is important to take cost into consideration here as well. In the majority of cases, signing up for support services like ours will involve payment of a monthly fee but outsourcing IT services typically delivers around 30 per cent cost savings over time.
It's also important to get the balance right when it comes to cost and quality. So if you find a service provider you trust but cheaper services are available elsewhere then it can be well worth negotiating on price with your preferred provider to potentially arrive at an arrangement you're happy with from every angle.
Step 5 – Due diligence
It's very easy to skip this step once you feel you have found the perfect partner to provide your IT services and support.
But in skipping this step you do so at your peril.
Due diligence is essentially about finding out all you can about your potential provider. So you should always ask for references and look into their financials, experience and performance record where possible.
Ideally, you want to get references from someone similar to yourself, who has been working with your preferred IT provider for a number of years so you can understand their successes and failures and, importantly, how they dealt with those failures.
You should also review their testimonials and case studies. All of this will help you to make a better informed decision before you sign up to any deals.
Finally, it's worth remembering that the relationship between a business and an IT support provider will take time to develop and grow. But choosing the right IT company can be crucial for businesses in meeting their technology requirements now and in the future, which can have a major impact on overall business performance and profitability.
Click here to find out more about our Fire Starter package.
And if you have found this blog post helpful, please share it with your business contacts on LinkedIn, Twitter or your favourite social network!