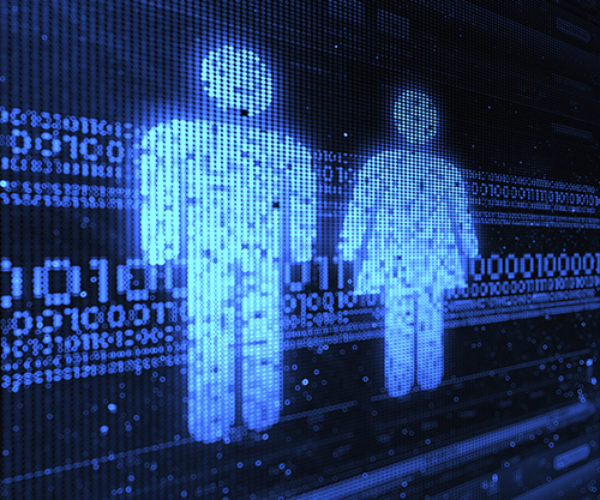 Which means of course that 70 per cent of a typical technology workforce is male.
However, it is perhaps more worrying still that women only account for 20 per cent of all tech-related leadership roles…
Addressing the imbalance
Most of us want the world of work to reflect the real world in which we live but at the moment that isn't happening and in the context of technology professions there is a clear imbalance when it comes to gender.
This isn't just the profession's problem though and it potentially affects us all because technology has become such a key aspect of how companies, organisations and entire economies operate and develop.
The reality is though that for now at least there is a relatively small pool of female professionals for employers to fish from. In this article we'll look at why that is after first we've highlighted some of the reasons why it really matters.
Why having women on the team is important
There are roughly 7.3 billion (as of 2015) people on the planet, and although men currently have a slight edge over women in the population count, the difference still only equates to less than one percent.
The simple fact is that you can't consistently build great products and services unless you have a team that empathises with and represents the end user – a great many of whom could, should and are likely to be women, your customers.
Women bring a very different contribution to an all-male team. They have a different perspective on problem solving, identifying creative solutions, the way products are built and how women interact with them.
When women are not part of the team you lose out on that insight – you run the risk of creating a product or service that will not appeal to potentially 50 per cent of your customers.
The 'bro culture' in technology
There has been a lot of bad press written about the 'bro culture' in technology.
And even though we have seen women in eminent tech positions, for example, Sheryl Sandberg, COO of Facebook, Susan Wojcicki, CEO of YouTube and Meg Whitman, the current CEO of Hewlett Packard, women can feel underrepresented and pushed out.
It's fine when you are in these coveted top leadership positions but when you are on the ground floor trying to climb up the corporate ladder it can be a very lonely place and technology companies do not have a reputation for being environments in which female professionals can thrive.
Leaders of organisations, whether they are men or women, therefore have a job to do to ensure that an inclusive culture exists within their workplaces and that women in technology-related roles or any other field are not alienated or made to feel marginalised.
In the end it will be organisations themselves that suffer the consequences if they or their different departments and teams fail to be friendly and welcoming to women.
Is it all down to family benefits?
Companies do need to create family-friendly benefits structure but this is only one slice of a much larger pie. And personally, I believe this is not only a key issue for women but for men as well.
We all need to have flexibility around working schedules when issues arise in our personal lives that require us to step away from a 9am to 5pm routine, regardless of whether or not we are parents.
We need to recognised that not all women or men want to be parents – so a company needs to ensure that the benefits given don't just stack up in favour of one segment of the workforce.
It might not be easy but it's important that any employee benefits that are introduced at any time are fair and equal from all perspectives and not just for specific groups of people within a given workforce.
What do women want?
Women appreciate employers that invest in their employees and who want to improve the lives of their workforce. This could be through training, tuition reimbursement, coaching, health and wellness programs and competitive benefits.
Women also want to see other women in management positions – it sends a clear message about how much the organisation values women and illustrates the career opportunities available.
I believe it's also important to reward people for personal achievement and by that I mean recognising when someone has done a great job and letting them know it and then giving them further opportunities to work on other great projects.
And of course rewarding people for doing a great job can sometimes mean giving them something tangible such as vouchers, bonuses or additional holiday time.
For the most part though, the issue and the challenge for employers is about finding ways to systematically make individuals, male or female, feel valued and appreciated for the good work that they do.
Looking to the future
As the Managing Director of an IT company I would love to see more women working in a field that I know could offer them so much and which they could do so much to develop.
Bringing the technology sector gender equation closer to an even split though will require girls and young women to be encouraged towards the field in schools, colleges and universities to a much greater extent than is happening right now.
And we also need to encourage men to make technology-related working environments more welcoming to women and something that they are more likely to want to be a part of.
None of which will be easy but with the right focus there's no reason we can't see major steps forward and many more women finding their way in the world of technology in the near future.
With that aim in mind, I'm sponsoring the 2016 Best Business Women Award for Technology, which aims to promote some of the best work being done and examples being set in our field today.
To find out more about the awards, click here – http://www.bestbusinesswomenawards.com