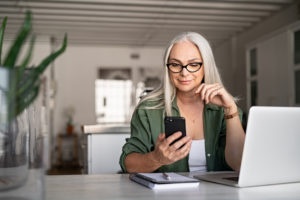 Flexibility is now mandatory
Now more than ever, businesses are under pressure to be flexible in the way that they operate.  Future growth depends on being competitive, delivering first rate services and equipping their employees with the tools they need to work seamlessly productively from anywhere.
Every business also needs communications systems that are safe, secure, compliant and reliable – while also being flexible enough to scale up or down in line with demand.
Without access to the latest cloud solutions, you may find that software systems aren't fit for purpose, data isn't as well protected as it has to be and your mobility is seriously hampered
Whether your team needs collaborative software like Microsoft Teams, access to files that are normally siloed in your physical office or make a call from their mobile and have it show up as coming from your business landline, at TTG we can provide the advice and solutions that are right for your business.
Why not download our Remote Working Playbook today and see how your business can go from crisis remote-working to a new way of working.
Call Us
Whatever your remote working needs, TTG can help. We love helping people to unlock the power of technology in their business. Call us now to find out more.