We're passionate about your business
At TTG we all see ourselves as experts in our field, as innovative problem solvers.
We're dedicated to finding new ways to deliver IT solutions that make a positive difference to the people and organisations we work with, whether you're starting out, run a small business or a large one.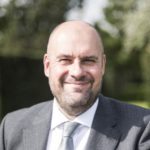 Darrin Salt
Managing Director
Darrin Salt is Managing Director of the The Technologies Group (formerly SCA Group) and he has been delivering his IT and business process expertise to clients for more than 30 years. In his leadership role at TTG, Darrin has worked on a broad range of projects relating to software, IT installations, information security, Digital Transformation and cloud computing.
Read More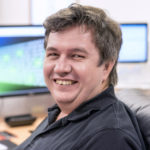 Kevin Davis
Senior IT Systems Consultant Engineer
Kevin Davis is a Senior IT Systems Consultant Engineer at TTG, specialising in Watchguard Firewalls, Microsoft Exchange and Windows Server Infrastructure.
Read More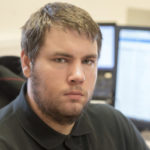 John Paul
Engineer

John Paul joined TTG in 2011 as part of the modern apprentice programme, after studying at Richmond College.  In the two years of his apprenticeship, he developed many of the skills he needed and exposure to business computing systems rather than just theory really gave him a flying start.
Read More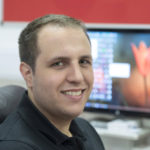 Marc Bakos
Engineer

Marc Bakos is a highly talented engineer who we are very happy to have as part of our team at the The Technologies Group. Marc has a very diverse array of expertise and IT acumen that he is able to bring to bear for the benefit of TTG clients in a myriad of ways.
Read More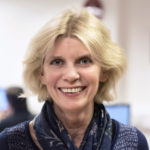 Trish
Administrator

Trish joined the The Technologies Group in 2003.  She had previously worked as a Personal Assistant to the Media Director of a large advertising agency, as a Secretary and Clerk to the Governors of a large secondary modern school and as a Personal Assistant to the Chairman and Directors of a large motor dealership.
Read More
About TTG
TTG's work is driven by a small team of passionate engineers who are fanatical about using technology to solve business problems. We are always in tune with the latest developments in our field so we can help our customers stay ahead of the curve and their competition.
Our customers are typically small, medium or owner-managed companies who need agile, effective and powerful tech solutions to innovate in important ways, operate seamlessly and futureproof their businesses.
From our West London offices and data centre we help entrepreneurs and companies understand, access, maintain and maximise the potential of their IT solutions and communication technologies.
About you
We are always looking to engage with passionate, bright and enthusiastic engineers and IT professionals who want to become part of what we do. If you feel you could make a contribution to TTG then we'd love to hear from you.
Working with TTG

We currently have a vacancy for a 2nd line help desk engineer, if you'd like to be considered for this post please submit your CV to the email address below.
Email [email protected]