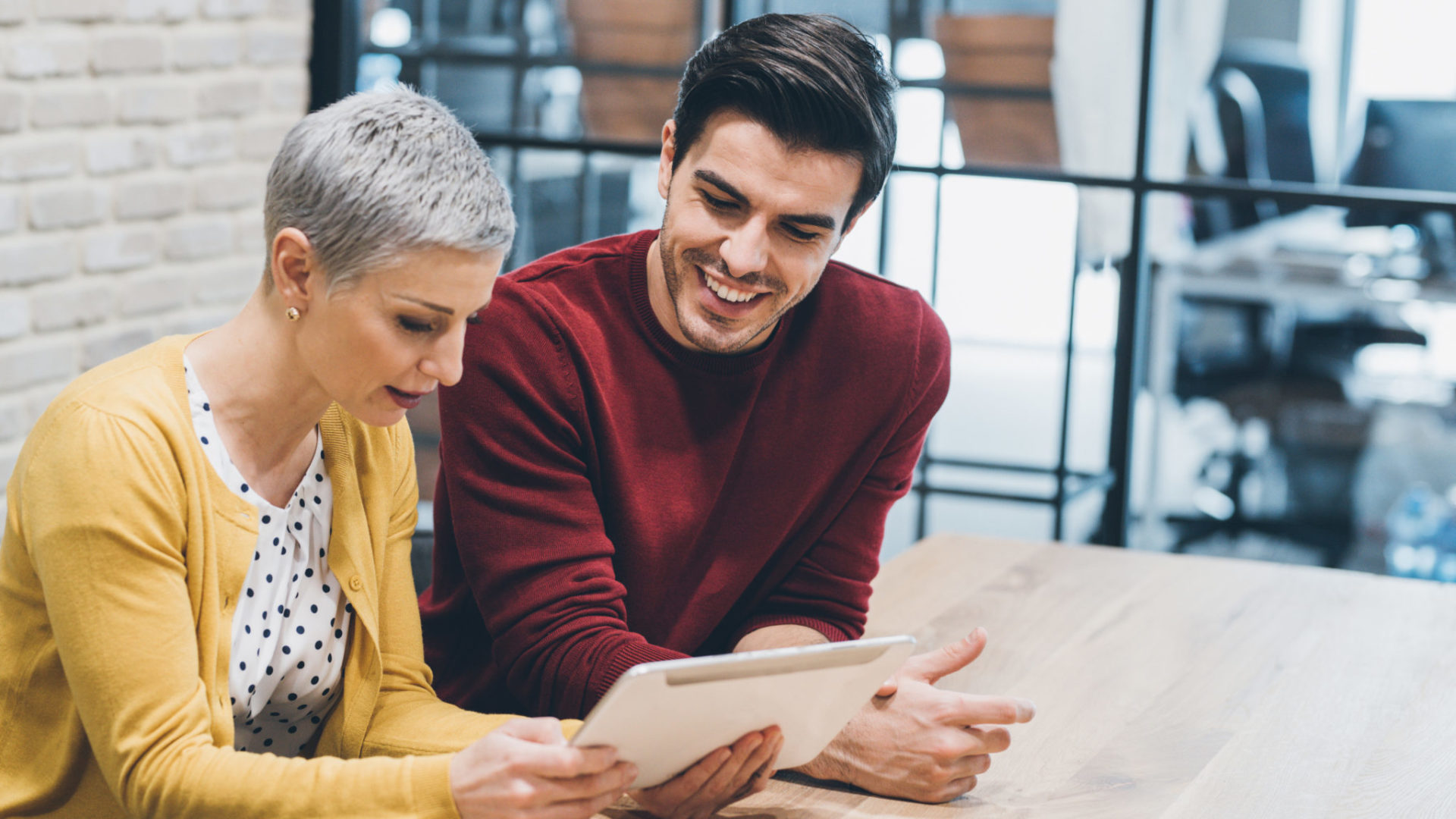 Creating strong relationships with a trusted IT supplier is essential for any organisation in today's world and it could even make or break your business.
The aim should always be for your supplier to see themselves as a partner in your business. So developing your relationship and building trust with them is vitally important. To do this you need to treat them as a member of your team and share with them your 'bigger picture' so that they can see where your business is heading.
You should also aim to communicate as frequently and clearly as possible with them and keep them updated on any relevant developments as they arise – don't let them be the last to know. Your IT supplier should suggest regular review meetings, but if something comes up in between these, then do reach out.
By listening to concerns and seeking their creative engagement on a consistent basis – your IT supplier will come to feel like part of your team and that can quickly become a significant and competitive advantage for your business.
In this article, we are going to look at five valuable focus points that can help you improve the way you manage your IT supplier.
1: Be flexible when obtaining quotes and understand the detail dilemma
If you're running a business, then you'll no doubt be familiar with the process of getting several different quotes when you're considering whether to find a new supplier in any context. Even if you have a good existing relationship with your IT supplier, it's good practice to get a sense of what other options are out there.
What's important to focus on when you're requesting quotes though is that you're asking for and getting a certain level of detail with respect to the costs involved and what the offers actually entail in terms of equipment, services and software. Sometimes if you ask the supplier to be thoroughly specific and get down to the sub-model of a piece of equipment you need to recognise that the quote will have a short shelf life.
For example, if you have to take the quote through your finance department or it needs to get signed off by your board of directors, then there is a good chance that by the time you go back to the IT supplier they will no longer be able to provide exactly what was quoted for.
The reason for this is that in the IT industry equipment can be phased out very quickly and some items will have a shelf life of fewer than 30 days, after which time they'll be replaced with a slightly different model and a somewhat different price point. What normally happens is the manufacturer will do a 'run' of a specific item, it comes into stock with your supplier and once it has gone that is it.
If you have to take your quote through a sign-off process that you know is probably going to take 3 months or more then the probability is that some of the items on the quote will have changed by the time you're able to commit.
2: Lead times
Make sure you factor in lead times if you have a specific IT project in mind as you look for a new IT supplier. Lead times don't have to be extensive and last for months and months but it's best to be prepared for some delay in getting in place precisely the right deal for your business.
Software licenses can generally be turned around in a couple of days, PCs and laptops usually within a week but for some pieces of enterprise equipment, storage units or servers, for example, the lead times can be up to six weeks and that's from the point at which you've agreed on a deal, not from the moment you get the quote.
Our recommendation is that you undertake a 90-day forward planning approach and speak to your IT supplier as soon as you think there might be a need so they can start doing some research on your behalf. That way your supplier can find out what is available so when you get the provisional 'go ahead' your supplier can provide a quote much more quickly. This also enables your IT supplier to manage your expectations better by giving you a good guess as to what the lead times will need to be.
3: Savings through scale
If you can establish what your business is going to be doing from a staffing point of view in the coming months and years, and you work closely with your IT supplier, then you can very often access savings by virtue of buying with economies of scale.
Your service provider can talk to the manufacturer and they can, for example, advise them that you are going to be buying 100 PCs in the next 12-months but you don't want to buy them all in one go, you'd rather buy them in 4 tranches.
If you work with your supplier and they work with the manufacturer you should be able to get the same price as would have  been offered if you had bought all 100 PCs at the same time. Forward planning can be a vital tool for making significant cost savings.
4: Service level agreements
Once you've decided what you want from an IT supplier relationship and your technology setup more generally you need to make sure that a service level agreement (SLA) is put in place.
The agreement will cover issues as simple as your delivery date and when your equipment is going to be set-up and fully functional. These are all important points and they shouldn't go overlooked, especially if you have new staff starting or a crucial launch date on the horizon.
Usually, people think about SLAs after the equipment has gone live with things like maintenance but you can get SLAs on delivery and installation as well. It's a good idea to establish a common agreement between all the parties involved.
5: Data Security
If you are buying hardware or storage from your IT supplier there is absolutely no guarantee that it will work flawlessly for its entire life. It could go wrong at some point so you need to take data security into account.
Some IT suppliers will offer a hard drive removal service. If they are going to take the computer away they will leave you with the hard drive so you still have a copy of your data and this also means that it's not leaving your building, for some industries like finance that is very important.
If it's not possible to offer you a hard drive removal service but the machine needs to be repaired then think about encrypting the data yourself. That way you are securing the data when it leaves your premises and unless the person has the passwords to unlock the encryption then the data is effectively useless and remains protected.
Collaborative partnerships
Tech-based systems and issues like data security are so fundamental to the ways in which most contemporary business, large and small, function, protect themselves and deliver their services that establishing strong working relationships with IT suppliers can be a major strategic consideration.
The aim should be to create and maintain collaborative partnerships that keep your tech performance and security up to speed with or out in front of your competitors. That's a goal that's certainly possible but only with the right approach and a proper understanding of how to maximise the potential of your IT supplier relationships.