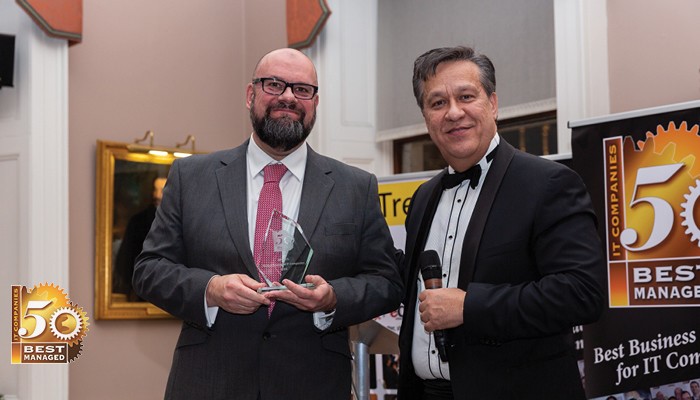 For 30 years, TTG, formerly known as SCA Group, has been at the forefront of helping small and medium sized businesses across London and the south east to grow by providing the right products, services and support. We're thrilled that recently that was recognised. We've been named as one of Britain's Top 50 Best Managed IT Companies – a mark of how we're innovative and highly experienced in the industry.
We believe that our commitment to attention to detail is what's got us noticed. Our long history means that we have the experience to be able to offer products we know will work for small and medium sized businesses – and the follow-through to deliver the right customer service. That's why so many SMEs trust us to keep their technology secure, available and connected so they can focus on what they do best – their business.
We're big enough to handle most things, yet small enough to care. That means our customers get high quality service, whatever their size or spend, and often talk to the same engineer or team member – something that we know really matters when issues crop up.
Darrin Salt, our Managing Director, had this to say about our success:
I'm immensely proud of our new status as one of Britain's Top 50 Best Managed IT Companies – confirming what we've believed for a while. Congratulations to our whole team, whose drive, expertise and excellent customer service clearly stand us apart from our competitors.
Looking for award-winning IT services for your business? Get in touch to find out more.