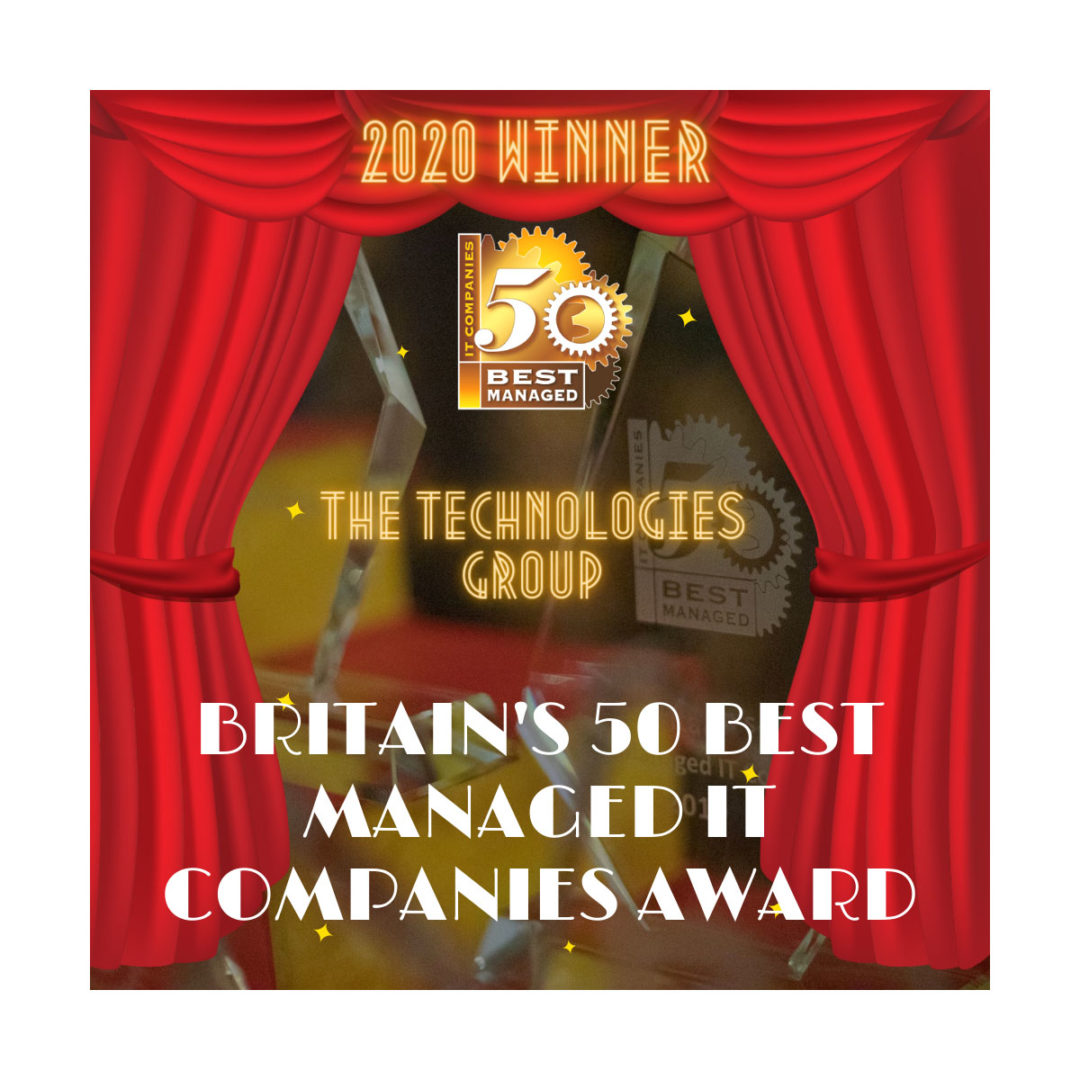 For a 3rd year in a row, TTG has been awarded as one of Britain's Top 50 Best Managed IT Companies. We're thrilled to be recognised in that way, a mark of how we're innovative and highly experienced in the industry.
We believe that our commitment to attention to detail is what's got us noticed. Our long history means that we have the experience to be able to offer products we know will work for small and medium sized businesses – and the follow-through to deliver the right customer service. That's why so many SMEs trust us to keep their technology secure, available and connected so they can focus on what they do best – their business.
2020 has been a really tough year for many businesses and we've done all we can to help our customers both old and new. From free services, through to helping our customers work safely and effectively during the pandemic, this year has been an "all hands to the pumps" period, but not withstanding, our customers are reaping the benefits and looking forward to 2021 with much more optimism.
For 30 years, TTG, formerly known as SCA Group, has been at the forefront of helping small and medium sized businesses across London and the south east to grow by providing the right products, services and support.
Darrin Salt, our Managing Director, had this to say about our success:
I'm immensely proud of our continued status as one of Britain's Top 50 Best Managed IT Companies – confirming what we've believed for a while. Congratulations to our whole team, whose drive, expertise and excellent customer service clearly stand us apart from our competitors.
Looking for award-winning IT services for your business? Get in touch to find out more.