Are you a business in Park Royal looking for a hosted digital telephony (VoIP) solution?
Cloud-based communication systems and hosted telephony solutions have come a long way in recent years, helping organisations of all sizes stay connected.
Our hosted telephony services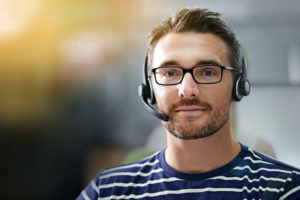 Hosted telephony (sometimes referred to as VoIP or hosted voice) allows you to connect together any number of your team simultaneously and from anywhere. Our solution is based upon a single integrated system that is seamless, flexible, reliable and secure.
Many people may still be unaware of how cost-effective, reliable and flexible a hosted telephony system can be. Whether you have a small team of people or thousands of colleagues in many different locations our solution can open up new opportunities.
A cloud-based telephony solution means that your communications are seamlessly integrated, connected and even stored for later retrieval if necessary.
If you've ever considered whether hosted telephony might work for your business, then now is a good time to take the leap and find out more. Our experienced team can help you understand the options and guide you through the process of migrating your existing communication systems to the cloud.
To find out more, visit our home page.